Webley Heating are specialists in underfloor heating supply and fit the Unipipe Underfloor Heating System which is permanently installed into a solid floor with a screed. The screed gives excellent heat transfer, as it is in complete contact with the heating pipe. The screed also disperses heat evenly across the floor and reduces temperature fluctuations.
A radiator system transfers energy into the room largely by convection. This results in the floor being the coolest part of the room and leaves a mass of warm air at ceiling level. An underfloor heading system heats almost entirely by radiant energy emitted by the floor. This is the most natural and comfortable form of heating.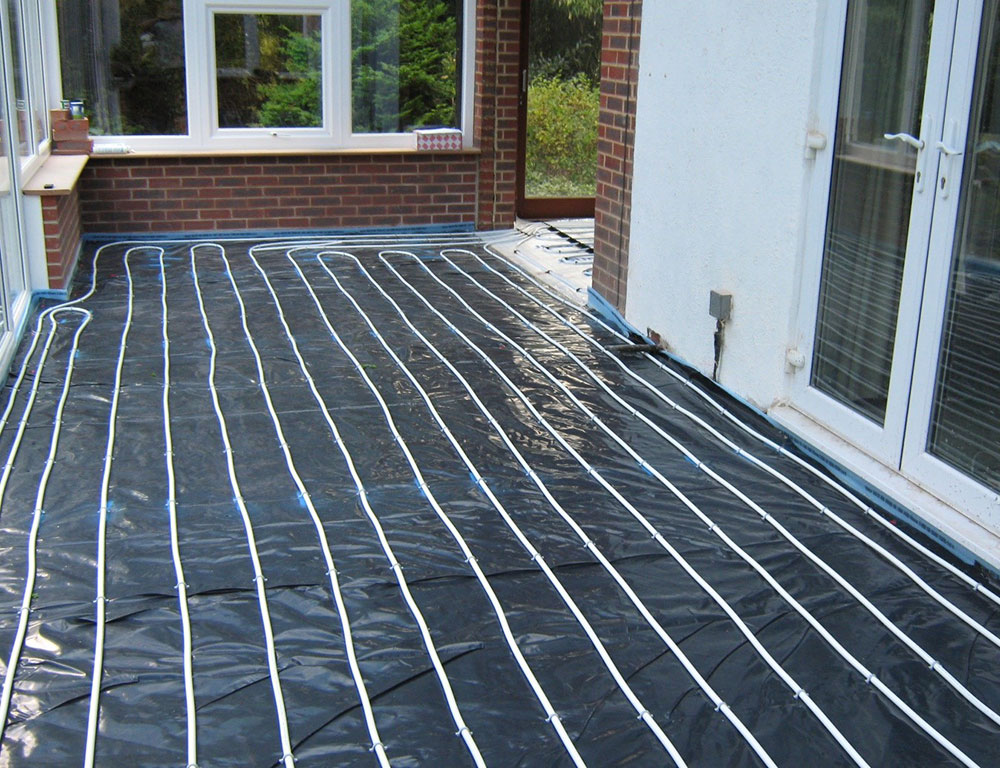 Underfloor heating advantages
Comfort. The system uses radiant heat, which is the most comfortable form of heating.
Space. The system is unobtrusive and space saving which means every square metre of floor and wall space can be fully utilised giving freedom of interior design.
Noise. Compared to radiator systems the system is virtually silent when running.
Health. Dust is minimised therefore reducing house dust mites. Reduced numbers of hot surfaces and sharp edges minimise the risk of burns or injury.
Economic. The system reduces energy consumption and the loss of heat from the building structure is reduced.
Control. The system is easy to control and the small temperature difference between the floor and air means the system is virtually self-regulating.
Environment. Underfloor heating is suitable for use with the most energy efficient and environmentally friendly heating systems including condensing boilers, solar power and heat pumps.
Underfloor heating photo gallery