Leaders in electric heating and hot water
Innovative electric heating and hot water specialists Webley Heating have developed their product portfolio to accommodate almost any central heating and hot water requirement.
From a comprehensive line of electric system boilers to the space saving slim line electric boilers, our product knowledge and assistance is unrivalled in the heating and hot water industry.  Our product range has been designed with the homeowner in mind, and as such all the controls used with our products are contemporary and user friendly.
We can supply a choice of electric boiler packages for complete heating and hot heater installation. The electric boiler, cylinder and controls, are all included within our design packages.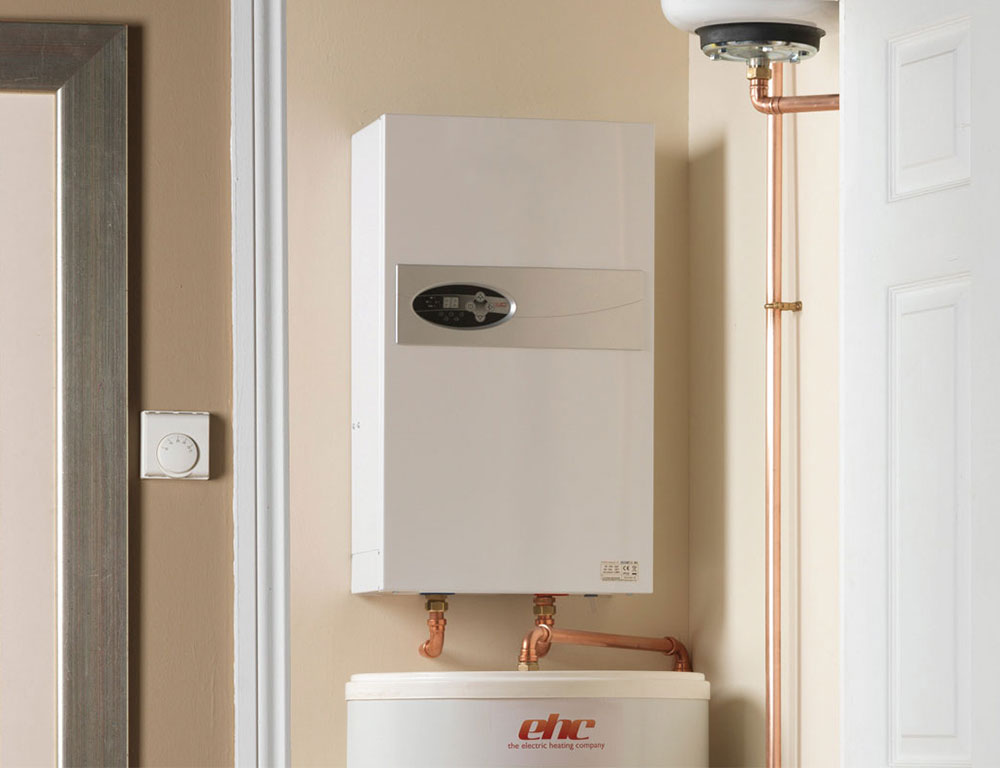 Electric boiler advantages
Electric boilers are 100% efficient therefore there is no requirement to over size the appliance.
If an efficient direct/indirect cylinder is already present within the property, a "heat only" boiler can be installed.
Most 1,2 and 3 bedroom are generally suitable for electric boilers.
Off peak electricity tariffs can be used with a special 3 channel programmer.
Electric boilers only require standard annual servicing.
Electric boilers have no flu requirements.
We offer 3 faze electric boilers for larger homes, offices and restaurants.
Existing standard radiators, valves and heating controls can be re-used.
Electric boilers are almost silent when operating.
Electric boilers emit no noxious or gases.  
They can also be used with under floor heating systems.
Electric boiler photo gallery