An old boiler could be wasting as much as 25% of what you are spending on your heating bills.  We only install the latest A-rated energy-efficient boilers and controls which are so efficient they can save you as much as £225.00 per year.  These boilers release a lot less CO2 than older models, which makes them better for the environment too.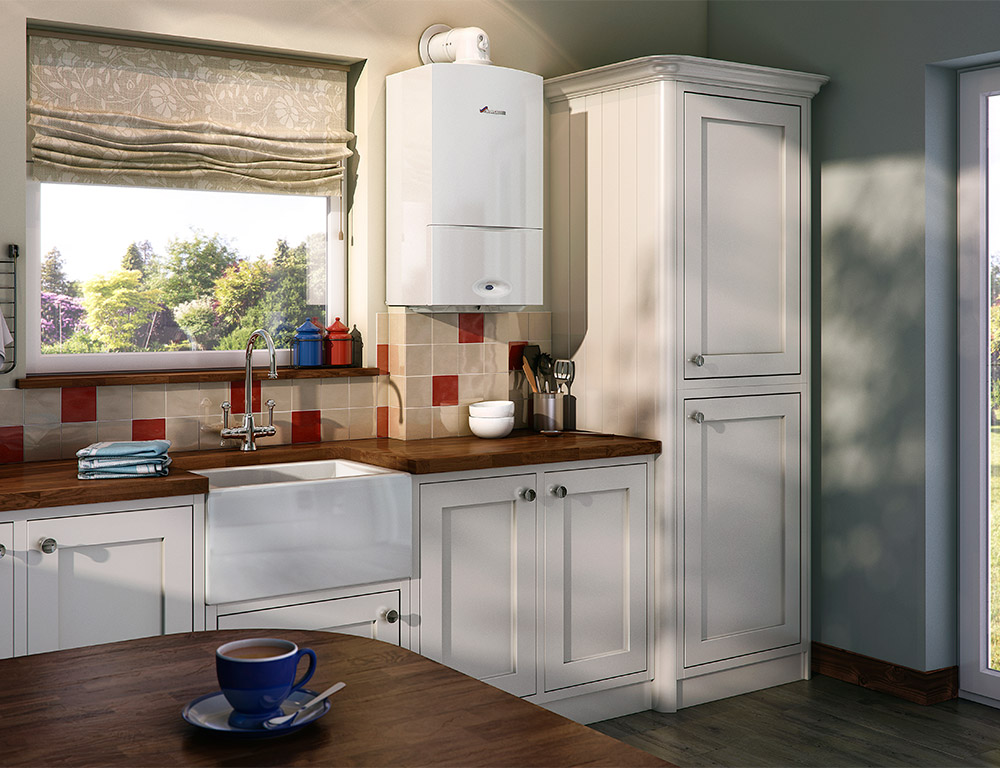 A combi boiler takes away the need for a hot water storage cylinder. Instead, water is heated instantaneously when you turn on a tap (so you don't have to wait for a cylinder to heat up or keep it on standby and you'll never run out of hot water). Plus you can have a shower at mains pressure.
The hot water flow rate with any combi is not as good as with a traditional boiler and cylinder, so it takes longer to run a bath. A couple's hot water needs are likely to be modest, using relatively small amounts, therefore a combi is possibly the best option.
Combi boilers contain more parts than 'traditional' models and are typically much larger than traditional boilers of equivalent output. Nevertheless, most are designed for wall mounting and powered flues mean they can be fitted almost anywhere.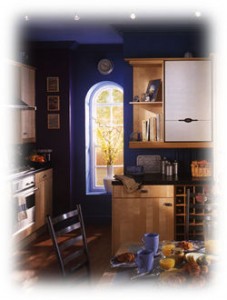 Condensing boilers employ advanced technology to make better use of gas than a standard boiler, burning less of it to produce the same amount of useful heat.
They can be more expensive to buy than standard types, but an extra initial outlay is soon offset by lower running costs.
Less gas burned not only means lower fuel bills but also means reduced emissions of 'greenhouse' and 'acid rain' gases and therefore less damage to the environment.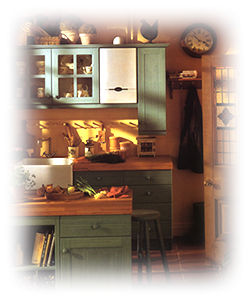 Traditional Floor/Wall Hung Gas Boilers
A traditional boiler, in conjunction with a storage cylinder, can deliver lashings of hot water to several taps simultaneously. This type of boiler is suitable for a family with lots of laundry and toddlers bathing or teenagers showering every evening.
Wall mounted traditional boilers, especially those with powered flues, can be fitted almost anywhere. Some are even small enough to fit inside a kitchen wall cupboard – and still produce enough heat for a generously sized family home. They are not just confined to kitchens. Utility rooms and garages, airing cupboards, under-stairs and even warm lofts can provide suitable 'homes' for this type of boiler.
Floor standing boilers compete for space with other domestic appliances such as tumble dryers, washing machines etc so in smaller modern homes they are less popular than some alternatives. But they are often fitted in garages, where space may be less of a problem. Floor standing boilers are usually extremely simple, making them very reliable and robust.
We install quality equipment supplied by: